Contents
Hotels – Restaurants – Shopping – Sights – Museums – Galleries – Tiergarten
The time is always right to visit Berlin, the city offers a lot regardless the season.
You will find lots of tips for the best restaurants, hotels and sights you don't want to miss in this weekend-guide to Berlin.
Resor och äventyr wants your weekend-trip to be perfect, right;)? And you, three whole days in Berlin will be just right.
Tip: Check in advance if there will be any major events at the time of your visit. We happened to be in Berlin during the half marathon and found that it was just too irritating with all the crowds and cut off streets.
Berlin is made for strolling around so be sure to pack a pair of comfy shoes in you luggage. Walk along the beautiful avenue Unter den Linden, continue to the Memorial to the murdered Jews of Europe, have lunch at the KaDeWes food hall on the sixth floor, and round off your afternoon with a visit to Tiergarten.
But – first things first: Tips on hotels and restaurants!
Hotels in Berlin
*****
Das Stue – is about as magical as it gets and definitevely one of the best hotels I stayed at. Das Stue is located by Tiergarten and Berlin Zoo.
Soho House – cult hotel with a pool on the roof.
Hotel Adlon Kempinski Berlin – the most famous hotel in Berlin. If you are yearning after überlyx and glam hotel Adlon is the place.
****
Sir Savigny – eclectic and fun hotel with a spot-on location.
Hotel Oderberger – a boutique hotel with 70 rooms and a oh-so beautiful historic bathing hall if you wish to start your morning with swimming a few lengths.
Restaurants in Berlin
Lunch
KaDeWe – the department store – has several good restaurants on the sixth floor. Perfect if you want to do some serious shopping afterwards, right?
Monsieur Vuong – a great Vietnamese restaurant, have lunch here before heading towards the museum island.
Muse – salads, soups, bowls.
Afternoon tea – at the legendary hotel Adlon Kempinski.
Dinner
Cookies Cream – comes with a strong recommendation. Cookies Cream is different, brutal, personal and fun. A vegetarian restaurant with a Michelin star.
Crackers Perfection from the interior design to the playlist. As well as the food.
Borchardt – think Mäster Anders in Stockholm and Balthazar in New York and you have Borchardt in a nutshell. The food is good, even though perhaps not that innovative, but the ambience is great.
Nobelhart und Schmutzig – a hyped restaurant with a star chef serving 10 course dinner.
Pauly Saal – fine dining in an old Jewish girlschool.
Cecconi's – an Italian in Soho House.
Avoid!
Cantina Bar Tausend – no, no, no. Bar Tausend is full of startled tourists… It looks just so amazing on the web page but the restaurant is very small and badly planned, the food is terrible and also, smoking is allowed at the bar. We fled from Bar Tausend as soon as we had finished our main course, and, to treat ouselves, ordered in a delicious desert at our hotel Das Stue.
Shopping
Kurfürstendamm is full of fun stores.
KaDeWe the famous department store.
Apartment – if Apartment is not typical Berlin I know nothing.
Sights in Berlin
The Holocaust Memorial consists of 2 711 concrete slabs on different heights. The monument is a memorial to the murdered Jews of Europe.
Brandenburger Tor
The symbol of Berlin, the city gate, was erected in the end of the 18th century.
Checkpoint Charlie
Checkpoint Charlie was a crossing point between East- and Westberlin, between the Soviet and American sectors 1945-1990. A totally uninteresting sight that you will be happy to skip – at least in my opinion. Actually, you will be fine if you just look at the pcture here above.
Garden and a zoo with almost 20 000 animals.
Museums
There are plenty of great museums in Berlin and the museum island (Museumsinsel) is a must visit – reserve a whole afternoon to check out all the interesting artefacts. Before heading for the island you could have lunch at the Vietnamese restaurant Monsieur Vuong, walk pass the TV Tower and stop for a few minutes by the Marx-Engels Forum. After, take the bridge over the river Spree, check out the Cathedral before entering the museum island.
If you just want to visit one museum it is the Pergamon Museum you should pick.
Museum Island is a must when in Berlin. You may choose between five museums:
Pergamonmuseum has collections of Greek and Roman art as well as architectural masterpieces from Mesopotamia and Iran, etc.
An avant-garde gallery in Kreutzberg. It is a small gallery and you have to walk a little bit so check in advance if they are showing something that interests you.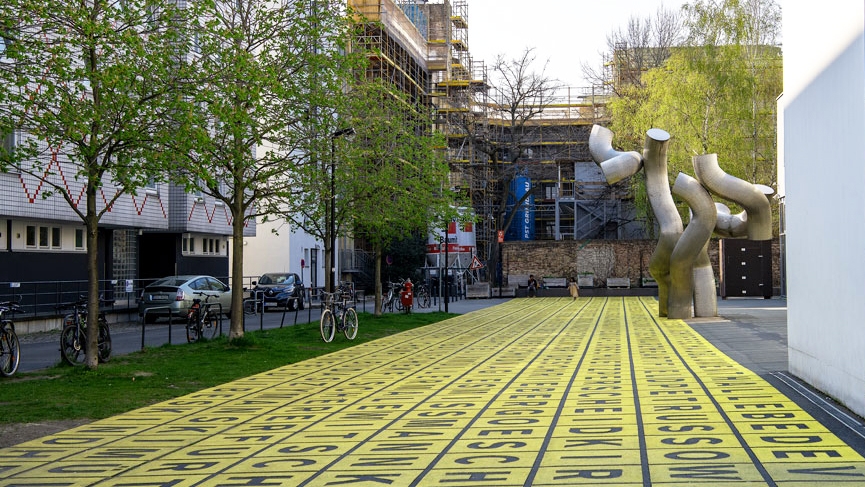 Tiergarten
210 hectares wonderfully beautiful park where you can stroll around or go jogging, or just lie in the grass with your picknick basket ready.
If you have time